Data Engineer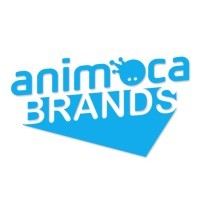 Animoca Brands
Software Engineering, Data Science
Remote
Posted on Thursday, June 30, 2022
Animoca Brands, a
Deloitte Tech Fast
winner and ranked in the Financial Times list of
High Growth Companies Asia-Pacific 2021
, is a leader in digital entertainment, blockchain, and gamification that is working to advance digital property rights. It develops and publishes a broad portfolio of products including the
REVV token
and
SAND token
; original games including The Sandbox, Crazy Kings, and Crazy Defense Heroes; and products utilizing popular intellectual properties including Disney, WWE, Snoop Dogg, The Walking Dead, Power Rangers, MotoGP™, and Formula E. The company has multiple subsidiaries, including
The Sandbox
,
Blowfish Studios
,
Quidd
,
GAMEE
,
nWay
,
Pixowl
,
Forj
,
Lympo
,
Grease Monkey Games
, and
Eden Games
. Animoca Brands has a growing portfolio of more than 200 investments in NFT-related companies and decentralized projects that are contributing to building the open metaverse, including Axie Infinity, OpenSea, Dapper Labs (NBA Top Shot), Yield Guild Games, Harmony, Alien Worlds, Star Atlas, and others. For more information visit
www.animocabrands.com
or follow on
Twitter
or
Facebook
.
Responsibilities:
- You will be responsible for creating and maintaining optimal data pipelines to streamline the digestion and organization of crypto-related data
- Transform, clean and maintain the data so other business units such as research, finance could easily access and analyze the data. Front-end skill helpful but not necessary.
- Design, build and maintain real-time data pipelines that process blockchain transactions from dozens of different blockchain networks.
- Develop data models that translate complex, esoteric blockchain data into standardized formats that are analytics-ready.
- Design automated systems that evaluate and parse the results of smart contract calls.
- Work alongside the Data Science team to curate and prototype new data-sets to tackle emerging problems.
- Assemble large, complex data sets that meet functional / non-functional business requirements.
- Identify, design, and implement internal process improvements: automating manual processes, optimizing data delivery, re-designing infrastructure for greater scalability, etc.
- Build the infrastructure required for optimal extraction, transformation, and loading of data from a wide variety of data sources using SQL and AWS 'big data' technologies.
- Build analytics tools that utilize the data pipeline to provide actionable insights into customer acquisition, operational efficiency and other key business performance metrics.
- Work with stakeholders including the Executive, Product, Data and Design teams to assist with data-related technical issues and support their data infrastructure needs.
- Keep our data separated and secure across national boundaries through multiple data centers.
- Create data tools for analytics and data scientist team members that assist them in building and optimizing our product.
- Work with data and analytics experts to strive for greater functionality in our data systems.
Requirements / Skill Sets:
- You possess a strong technical background that includes 2+ years of experience working in a senior engineering position with data infrastructure/distributed systems.
Good
understanding of blockchain and cryptocurrencies is preferred
- Advanced working SQL knowledge and experience working with relational databases, query authoring (SQL) as well as working familiarity with a variety of databases.
- Experience building and optimizing 'big data' data pipelines, architectures and data sets.
- Experience performing root cause analysis on internal and external data and processes to answer specific business questions and identify opportunities for improvement.
- Strong analytic skills related to working with unstructured datasets.
- Build processes supporting data transformation, data structures, metadata, dependency and workload management.
- A successful history of manipulating, processing and extracting value from large disconnected datasets.
- Working knowledge of message queuing, stream processing, and highly scalable 'big data' data stores.
- Strong project management and organizational skills.
- Experience supporting and working with cross-functional teams in a dynamic environment.
Skillset we are looking for (any subset of the below combinations):
- Databases - SQL, NoSQL, GraphQL, etcBlockchain - Solidity, Rust etc
- Data handling - Spark, Apache, Airflow including Postgres and Cassandra.
- Big data tools - Azkaban, Luigi, Airflow, Hadoop, Spark, Kafka, etcCloud Computing - AWS cloud services: EC2, EMR, RDS, RedshiftScripting languages - Python, Java, C++, Scala, etc.
Working visa sponsorship and relocation allowance will be provided for non-Hong Kong candidates.
If you feel you might be who we are looking for, please send your cover letter and CV. We regret that due to the large volumes of applications we receive, we can only respond to candidates who fit the brief.
Information provided will be treated in strict confidence and will only be used for recruitment-related purposes. Only short-listed candidates will be contacted. Information of unsuccessful applicants will be destroyed after six months.
THE PERKS
- Dynamic and Multi-cultural work environment (15 nationalities and counting!)
- Token and NFT incentive schemes provided by Animoca Brands
- Flat company structure: your ideas get heard by the right people very quickly
- Casual work attire
- Opportunity to get involved in working with various subsidiary brands
- Benefits (Medical / Life / Transportation Allowances)
Personal Information Collection Statement:
Personal data provided by the Job Applicant will be used strictly in accordance with the Employer's Personal Data Policies, a copy of which will be provided immediately upon his/her request. All classified data will be treated confidentially within the Human Resources & Administration Department. Personal data of unsuccessful applicants may be retained for a period of up to 3 months.