Business Development Lead (Web3)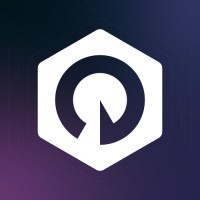 Ethlas
Sales & Business Development
Singapore
Posted on Wednesday, September 6, 2023
Web3 Sales / Business Development Lead
Ethlas is seeking an ambitious and energetic Sales Lead / Business Development Lead to join our fast-paced and innovative team. In this multifaceted role, you will be pivotal in accelerating our business growth, forging connections with potential clients, and driving sales. The ideal candidate will be a proactive self-starter familiar with growth strategies and sales processes, coupled with a comprehensive grasp of Web3.
Responsibilities
Lead Generation: Harness various avenues such as networking events, industry gatherings, online research, and inbound inquiries to identify and assess potential leads.
Client Engagement: Initiate contact with prospects, scheduling and executing sales meetings, product demos, and impactful presentations.
Collaborative Marketing: Work closely with the marketing team to strategize and execute laser-focused campaigns, amplifying lead generation and nurturing existing leads.
Pipeline Management: Maintain a comprehensive dashboard to monitor leads, manage the sales pipeline, and generate insightful sales activity and progress reports.
Deal Closure: Skillfully negotiate and seal sales transactions, consistently attaining revenue benchmarks and performance indicators.
Market Insight: Stay attuned to industry trends, market shifts, and competitor strategies, unearthing novel avenues for business expansion.
Informed Feedback: Offer critical insights and market intelligence to the product team, playing a pivotal role in product refinement and innovation.
Qualifications
A self-motivated individual with an unwavering focus on achieving tangible outcomes.
Solid grasp of B2B and B2C sales methodologies, encompassing experience in consultative and solution-based selling.
Exceptional communication and presentation skills, adept at translating intricate concepts for both technical and non-technical audiences.
Thrives autonomously and within cross-functional teams, facilitating seamless collaboration.
A proven history of attaining or surpassing sales quotas, an advantageous asset.
Prior exposure to business development or sales, ideally within the Web3 and blockchain domain.