Character Artist (Contract)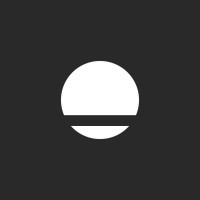 Everyrealm
New York, NY, USA
Posted on Tuesday, May 23, 2023
Description
Everyrealm is currently seeking a character artist. We are a small, nimble, experienced team of devs with one goal: to make amazing games that people love. We're focused on building a brand-new IP and need your expertise. We are building a multi-player, twin-stick shooter with a unique twist in the sci-fi genre. It's an original IP with a rich narrative.


About Everyrealm:
Everyrealm is an immersive media company that develops and invests in businesses related to virtual worlds, social video gaming, and the metaverse. Everyrealm is behind popular virtual-community-driven projects such as The Row and Fantasy Islands, as well as the upcoming social video games Narcos: Metaverse and Hometopia. Everyrealm also operates Bedlam, a competitive gaming and tournament platform.

Requirements
A portfolio demonstrating a solid understanding of character modeling and texturing skills.
Experience as a 3D character artist in the gaming industry.
Knowledge of Unity game engine
Ability and willingness to give and receive constructive feedback.
Be a user of your work.
Fluency in written and spoken English.
What you'll do:
Ensure that character models are optimized for rigging and animation, and meet performance and memory requirements.
Embrace the Indie-dev mentality of working outside your comfort zone to ship at all costs.
Participate in playtesting and engage with team members to iterate, problem-solve and enhance the game through collaborative development.
Help set the bar for quality and maintain a cohesive art style.
Work closely with the Art Director to create visually appealing, stylized characters and accessories that fit within the art style of the game.