Contract Concept Artist (NY)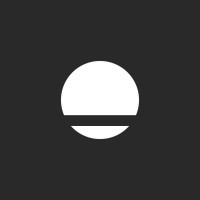 Everyrealm
New York, NY, USA
Posted on Tuesday, May 23, 2023
Description
Everyrealm is currently seeking concept artists. We are a small, nimble, experienced team of devs with one goal in mind: to make amazing games that people love. We're focused on building a brand new IP and need your expertise.
As part of our team, you will have the opportunity to push the style and the visual quality of the game. Our concept art should lead the team forward, inspiring us to craft a world that is memorable and unique, bringing something novel to a well-loved genre.
This position is located in New York and will start on a contract basis, but could lead to full-time employment based on merit.
About Our Project:
We are building a multi-player, twin-stick shooter with a unique twist in the sci-fi genre. It's an original IP with a rich narrative.
About Everyrealm:
Everyrealm is an immersive media company that develops and invests in businesses related to virtual worlds, social video gaming, and the metaverse. Everyrealm is behind popular virtual-community-driven projects such as The Row and Fantasy Islands, as well as the upcoming social video games Narcos: Metaverse and Hometopia. Everyrealm also operates Bedlam, a competitive gaming and tournament platform.


What you'll do:
Collaborate with creative leads on developing thematic concepts and assist in worldbuilding.
Develop and pitch ideas with sketches, block-outs, thumbnails, and/or rough models.
Iterate and refine concepts based on feedback and direction.
Requirements
A portfolio demonstrating a strong understanding of design, form, light, color, and composition, including examples of sci-fi/cyberpunk, asset design, and/or stylized environments.
Knowledge of games and the ability to communicate how your visual designs can integrate with the work of the other disciplines on the team.
Ability to iterate quickly and react positively to feedback.
Fluency in written and spoken English.
Bonus: Proven experience working on video game projects.
Bonus: Knowledge of the sci-fi genre across media, both to draw inspiration from and to help us avoid falling into clichés.
Bonus: Familiarity with 3D modeling—either for concept art or in-game art—hard surface modeling, organic sculpting, lighting, and rendering.
Bonus: Experience with Unity3D