Director, Video Game Marketing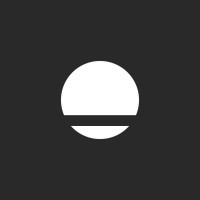 Everyrealm
Marketing & Communications
New York, NY, USA
Posted on Tuesday, May 23, 2023
Description
We are looking for a Game Marketing Director to create and execute marketing plans across Everyrealm's gaming products. As a Game Marketing Director, you'll be responsible for designing, executing, overseeing, and optimizing GTM strategies, content strategies, and user acquisition. In this role, you will work with designers, developers, partners, product managers, and business leads. You will also have direct contact with customers and product users. The candidate must have significant experience producing cross-channel marketing campaigns, executing influencer marketing, paid ads, and have a track record of bringing gaming products to market.
About Everyrealm:
Everyrealm is an immersive media company that develops and invests in businesses related to virtual worlds, social video gaming, and the metaverse. Everyrealm is behind popular virtual-community-driven projects such as The Row and Fantasy Islands, as well as the upcoming social video games Narcos: Metaverse and Hometopia. Everyrealm also operates Bedlam, an esports guild and tournament platform.
What You'll Do:
Create well-scoped, well-documented GTM plans for our gaming products.
Conduct market research to understand the public interest and determine the marketability of products.
Develop messaging & positioning, content strategy, content distribution plans and calendars, press, influencers, paid ads, brand partners, and activations/campaigns.
Deploy, evaluate and optimize media/UA campaign performance on an ongoing basis by analyzing key metrics throughout the conversion funnel to deliver ROI goals.
Define, manage and track key product and marketing goals and KPIs.
Manage and oversee communities, including beta testers.
Work alongside our creative, product, and business teams to build unique, on-brand marketing campaigns across communication channels including but not limited to social media, blogs, digital media, press, partnerships, billboards.
Create all necessary sales materials for potential consumers, partners, and internal and external stakeholders.
Requirements
Requirements
5-10+ years of experience, including video game marketing/publishing
1-2 years of experience managing a team
Self-starter who takes initiative and can take projects from zero to one, where no task is too small or "not your job."
Strong marketing, organizational and communication skills; the ability to collaborate with teammates at various levels of seniority.
Deep knowledge of gaming history and culture
The ability to define key audiences and insights in order to build and execute go-to-market strategies.
Detail-oriented with the ability to think strategically, creatively and execute across projects.
Experience bringing a product to market from inception through launch and tracking progress and success metrics.
Experience working within a start-up environment and/or agency.
Preferred marketing experience in gaming, tech, or social media
Available to work in NYC office
Benefits
Health Care Plan (Medical, Dental & Vision)
Life Insurance (Basic, Voluntary & AD&D)
Short Term & Long Term Disability
Wellness Resources
Stock Option Plan
Family Planning and Fertility Benefits
Adoption Assistance
Employee Token Plan
Salary Range $120,000 - $180,000