Backend Software Engineer (Hybrid NYC)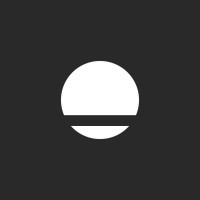 Everyrealm
Software Engineering
New York, NY, USA
Posted on Friday, May 26, 2023
Description
Everyrealm is an immersive media company that develops and invests in businesses related to virtual worlds, social video gaming, and the metaverse. Everyrealm is behind popular virtual-community-driven projects such as The Row and Fantasy Islands, as well as the upcoming social video games Narcos: Metaverse and Hometopia. Everyrealm also operates Bedlam, an esports guild and tournament platform.
As a Backend Software Engineer, you will play a crucial role in maintaining and developing the infrastructure that supports these products and more.
Responsibilities
Create REST and GraphQL APIs
Maintain CICD pipelines and application infrastructure with AWS CDK and Github Actions, ensuring it is responsive and scalable.
Implement code on an AWS Serverless (first, not only) stack using Typescript (Rust if necessary)
Integrate with external APIs both transactionally and bulk for big data
Build authentication workflows in Auth0 use web2 and web3 credentials
Work with the technology and product teams to implement new features and enhancements to existing code.
Collaborate with frontend developers to create seamless, user-friendly experiences.
Troubleshoot complex technical issues and find solutions in a timely manner.
Write clean, modular, and well-documented code for a variety of applications and services.
Ensure the backend systems are secure, optimized, and easily maintainable.
Participate in code reviews and provide constructive feedback to peers.
Requirements
5+ years of experience with modern backend technologies such as Node, Rust, Go, or, even, Java. Recent and at least 1 year experience with Typescript, desirable.
Proficient with Git
Experience designing, building and consuming REST and GraphQL APIs using AWS API Gateway and AppSync
Experience with serverless and event driven architecture using AWS Lambda, DynamoDB, and EventBridge. Similar experience with ECS or EKS is acceptable.
Strong understanding of software design patterns, object oriented programming, functional programming concepts, and software architecture.
Expertise in databases and data modeling, including SQL and NoSQL databases.
Familiarity with testing frameworks and methodologies.
Excellent problem-solving and analytical skills.
Strong communication and collaboration skills with the ability to work effectively in a team environment.
Bonus experience: Unity, Unreal Engine, Roblox, LLMs, AI/ML, scaling gaming engines on cloud platforms (EC2)
Benefits
Health Care Plan (Medical, Dental & Vision)
Life Insurance (Basic, Voluntary & AD&D)
Short Term & Long Term Disability
Wellness Resources
Stock Option Plan
Family Planning and Fertility Benefits
Adoption Assistance
Employee Token Plan
Stock Option Plan
Salary Range $80,000 - $200,000