Metaverse Community Coordinator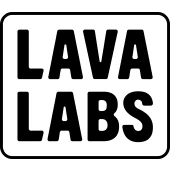 Lava Labs
Amsterdam, Netherlands
Posted on Wednesday, July 6, 2022
Metaverse Community Coordinator
Amsterdam, Netherlands
WHO WE ARE
Lava Labs is on a mission to become the Pixar of web3 and revolutionize the field of Crypto and Blockchain games! We are currently working on our first game, a fun third-person arcade platform called AFAR that pits players against each other in a series of obstacle courses and shooting-based challenges.
ABOUT THE ROLE
Our team at Lava is looking for a Metaverse Community Coordinator to join our rapidly growing organization. This role will have a major impact on the company's success and we are looking for someone with an ownership mentality to take the lead on building an awesome game for our growing Game Studio! Initially reporting directly to the CEO, you will be responsible for managing the community activities for Lava Labs. This role is highly suited to somebody interested in building a community from scratch.
If you are seeking an exciting opportunity to build something from the ground up, please apply today!
RESPONSIBILITIES
Drive conversation on social platforms such as Discord, Twitter, YouTube and Telegram.

Manage the structure and moderation of community channels on Discord and Telegram.

Create and manage the community engagement calendar.

Work closely with the product and marketing teams to communicate roadmap and feature updates to the community.

Provide updates on community activities to the broader team.

Coordinate with development teams to publish a weekly dev-log.

Measure and report back on community sentiment to key stakeholders.

Engage with players and ambassadors encouraging them and assisting them to expand the player community.

Assist with the design and operation of in-game community features.
REQUIREMENTS
Experience managing social channels.

Outstanding written and oral communication skills in English.

Strong analytical skills and ability to present complex information in a simple format.

Simple technical skills such as basic HTML and experience operating admin panels for social platforms.

Ability/experience analyzing social metrics.
PLUSSES
Working knowledge or willingness to learn about crypto/web3.

Ability to speak several different languages.

Experience or comfortable with hosting social content such as podcasts or interviews.
ADDITIONAL INFORMATION
Whilst we have listed the requirements above, we recognise individuals have a wealth of talents to offer that can be of tremendous value, so whilst you may fall short of one or two of the requirements, you may have skills in other areas. We therefore strongly encourage you to apply if you feel you can demonstrate the skills required for the role.
Lava Labs welcomes people from all different backgrounds, including age, citizenship, ethnic and racial origins, gender identities, individuals with disabilities, marital status, religions and ideologies, and sexual orientations, to apply.