3D Artist (Generalist)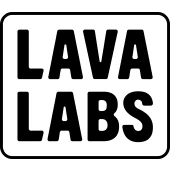 Lava Labs
United Kingdom
Posted on Friday, September 9, 2022
United Kingdom
WHO WE ARE
Lava Labs is on a mission to become the Pixar of web3 and revolutionize the field of Crypto and Blockchain games!
We are currently working on our first game, a fun third-person arcade platform called AFAR that pits players against each other in a series of obstacle courses and shooting-based challenges.
ABOUT THE ROLE
Our team at Lava is looking for a 3D Artist /Generalist to join our rapidly growing organization. This role will have a major impact on the company's success and we are looking for someone with an ownership mentality to take the lead on building an awesome game for our growing Game Studio!

If you are seeking an exciting opportunity to build something from the ground up, please apply today!
RESPONSIBILITIES
• Managing,designing and producing in-house 2D/3D art assets using current 3D tools.
• Ensuringan efficient 3D pipeline using both internal and external 3D Art resources.
• Helpingto manage fixes for Art related bugs with the rest of the team.
• Communicatingwork requirements and deliverables across multiple studios.
REQUIREMENTS
• Advancedknowledge of at least one major 3D package and renderer such as Maya, Modo or3DS Max
• Minimumof 3 years Industry experience
• Abilityto model efficient low-poly models of all types
• Abilityto work in 3D to a style guide
• Experienceusing Unity 3D
• Excellenttexturing skills with a focus on memory targets
• Excellentlighting in 3D application and game engines skills
• Abilityto create animations, more advanced rigging would be a plus
PLUSSES
• Experiencewith Favro and Perforce
• Mobile platform experience is a plus
• Knowledgeof scripting
• FreeTo Play or social game experience
• Knowledgeof real time shaders
• Drawingskills including life drawing and concepts
• Photographyskills and post work
ADDITIONAL INFORMATION
Whilst we have listed the requirements above, we recognise individuals have a wealth of talents to offer that can be of tremendous value, so whilst you may fall short of one or two of the requirements, you may have skills in other areas. We therefore strongly encourage you to apply if you feel you can demonstrate the skills required for the role.

Candidates will work onsite in our Nottingham based studio, in the heart of development creating 2D and 3D assets as well as video and marketing.
Lava Labs welcomes people from all different backgrounds, including age, citizenship, ethnic and racial origins, gender identities, individuals with disabilities, marital status, religions and ideologies, and sexual orientations to apply.