Junior Liveops Designer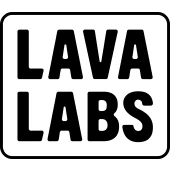 Lava Labs
Design
Nottingham, UK
Posted on Friday, February 24, 2023
Nottingham, United Kingdom
JOB DESCRIPTION
Lava Labs is looking for a Junior Live Ops Designer to join our growing team in Nottingham, UK to help us build and maintain engaging content for our mobile games set in the AFAR universe.

The successful candidate will be responsible for creating and developing content that will drive user engagement and retention. They will need to be creative and be able to think outside the box when it comes to designing content for our game.
The ideal candidate will have a good understanding of mobile games, specifically designing content for user engagement and retention. They should have an understanding of game mechanics, analytics and an understanding of the mobile gaming industry.
We expect the Junior Live Ops Designer to be proactive and have excellent organizational skills. They should also be comfortable with working independently and as part of a team.
If you are interested in this role and have the relevant skills and experience, please apply now!
RESPONSIBILITIES
Design, plan and implement content into our games.

Optimize content to increase retention, engagement and monetization

Work with our engineering, community and creative teams to implement improvements to our existing content systems

Balance virtual goods, in-game currencies, and game assets for our products

Analyse user data and feedback to pitch and develop new game mechanics for our products
REQUIREMENTS
Strong analytical capabilities, with an attention for detail

Enjoy problem-solving

Strong written and communication skills

Be able to work in a fast-paced environment

Understanding of free-to-play game systems

Knowledge of statistics and/or data analytics tools

Self-motivated, team player, and ability to prioritize tasks

Strong logic and reasoning skills with the capacity to reassess your ideas when presented with new information

Experience working on a live free to play the mobile game

Working knowledge of C#, Lua, or another scripting language

Track, iterate, and tune game systems based on data collection and feedback
DESIRABLE
Shipped game experience

Have experience working with customer feedback and community
ADDITIONAL INFORMATION
Whilst we have listed the requirements above, we recognise individuals have a wealth of talents to offer that can be of tremendous value, so whilst you may fall short of one or two of the requirements, you may have skills in other areas. We therefore strongly encourage you to apply if you feel you can demonstrate the skills required for the role.