2D Artist (focus on UI) - Contract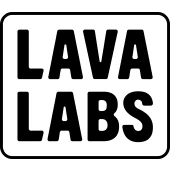 Lava Labs
Design
Nottingham, UK
Posted on Monday, February 27, 2023
2D Artist (focus on UI) - Contract
Nottingham, United Kingdom
JOB DESCRIPTION
As a 2D UI Artist, you will be responsible for creating high-quality 2D UI elements and icons for our upcoming games. You will work closely with our design and development teams to create engaging UI experiences that complement the gameplay and enhance the overall user experience. Please note that this role does not require the development of UX flows.
RESPONSIBILITIES
Create high-quality 2D art assets, including menus, icons, and other UI elements

Work closely with the design and development teams to create and implement UI elements that enhance the overall user experience

Design and implement UI layouts and flows that are intuitive and user-friendly

Ensure that all UI elements are optimized for performance and meet technical requirements

Collaborate with other artists and designers to ensure a cohesive and consistent visual style across the game

Actively participate in the game development process, providing feedback and suggestions as needed
REQUIREMENTS
Minimum of 2 years of experience as a 2D artist, with a focus on UI design

Strong proficiency in Adobe Creative Suite, specifically Photoshop and Illustrator

Strong understanding of UI/UX design principles

Experience working on game development projects

Strong communication and collaboration skills
If you are a talented 2D artist with a passion for UI design and are excited about the opportunity to work with Lava Labs, we encourage you to apply for this role.