Free Radical Design Open Application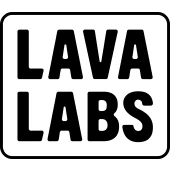 Lava Labs
Design
Posted on Saturday, November 11, 2023
Free Radical Design Open Application
WHO ARE WE
Lava Labs have just soft launched our debut game, AFAR Rush. We've built our foundation with guidance from some of the industry's top experts. Our experienced team has developed games for PC, console, and mobile that have been enjoyed by hundreds of millions globally. Based in Nottingham and Amsterdam, and with many team members working remotely, we're dedicated to collaboration and focused on gaming. At Lava Labs, we prioritize a diverse team, valuing all backgrounds and perspectives, to create an environment where everyone feels at home and can excel.
JOB DESCRIPTION
This is an open application for all, at any seniority level, and whilst we may not be able to provide a new home for everyone, we'd still love to meet you, we're a growing studio and will have more open positions in the coming weeks and months. We at Lava Labs fully empathise with the difficult position you all find yourselves in right now and we want to do as much as we can to help out, and we understand that this has come around suddenly and therefore we're committed to reviewing all applications within 2 business days.
We look forward to speaking with you!