3D Animator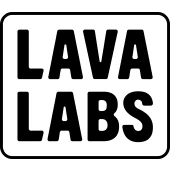 Lava Labs
Design
Posted on Tuesday, November 14, 2023
3D Animator
WHO ARE WE
Lava Labs is in the exciting phase of soft launching our debut game, AFAR Rush. We've built our foundation with guidance from some of the industry's top experts. Our experienced team has developed games for PC, console, and mobile that have been enjoyed by hundreds of millions globally. Based in Nottingham and Amsterdam, and with many team members working remotely, we're dedicated to collaboration and focused on gaming. At Lava Labs, we prioritize a diverse team, valuing all backgrounds and perspectives, to create an environment where everyone feels at home and can excel.
JOB DESCRIPTION
Our team at Lava is looking for a 3D Animator to join our rapidly growing organization. This role will have a major impact on the company's success and we are looking for someone with an ownership mentality to take our awesome characters and props to the next level, and as such this application is open to anyone inside the U.K regardless of level of experience.
RESPONSIBILITIES
Create character-specific animations such as dances and emotes as well as gameplay animations in Maya

Take animation from initial concept through to implementation in Unity using our in-house rig

Work with the team to help maintain the style and feel of Lavalabs characters and game animation
REQUIREMENTS
An animation reel showing keyframed character and creature animations

Proficiency in animation software Maya

Good instincts for realistic and stylised motions

Good communication and teamwork skills

Familiarity with the Unity art pipeline

Related skills, such as modelling, skinning, rigging

Experience working with mocap data, but not essential

Demonstrate a strong ability to comprehend and align with the art director and wider team

Assist in refining and polishing animations to achieve high quality and visual appeal

Animated gear items and game props

Rigging skills are a big bonus
If you seek an exciting opportunity to build something from the ground up, please apply today!
n.b in the absence of an extensive showreel, we may ask for applicants to display their competencies via an animation test in Maya.