People Operations & Recruiting Coordinator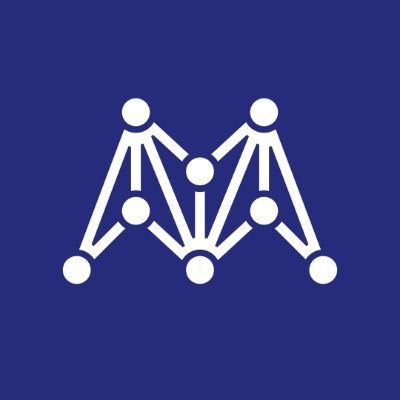 Matter Labs
People & HR, Operations
Dublin, Ireland
Posted on Wednesday, April 26, 2023
Before you read the details of this role, there's something you should know. At Matter Labs, we don't see ourselves as a company, but as a highly aligned global team on a single mission: to accelerate the mass adoption of crypto for personal sovereignty.
Our core technology – zkSync Era – is a layer 2 rollup that uses advanced cryptography called zero-knowledge proofs to scale Ethereum without compromising on security or decentralization. zkSync Era is EVM compatible, which means projects on Ethereum and other EVM-based blockchains can easily deploy on zkSync Era to take advantage of low gas fees and high transaction speeds.
With a total of $458 million in mission-driven funding, zkSync Era is the first EVM-compatible ZK Rollup to go live on testnet (February 2022) and be deployed on mainnet (October 2022). As we enter the endgame for Ethereum scaling, we are committed to full open source and building in public toward our stated mission [so that even if we fail, the community and the ecosystem will benefit from our contribution].
Read more about working at Matter Labs
here
. All positions are 100% remote (with the likelihood of optional travel to team and/or industry events).
Please note we are not accepting applications for candidates in the US. If you are based in the US and open to relocating to a location within the below timezone ranges that may be a possibility. Accepted timezones: UTC-5 (EST) to UTC+7 (ICT). Preferred timezones are locations from UTC to UTC+3.
The Role
As the People Operations & Recruiting Coordinator, you are often the first line of support for our employees & future employees. You will report to our Technical Recruiting Manager while also supporting the Global People Operations Manager and Program Manager.
This is a hybrid role with 50% of your time working across interview scheduling and candidate management alongside the Recruitment team. The remaining 50% of your time will focus on employee-facing content on People Programs, policies and benefits, contracts, visa applications, coordinating team events and celebrations, and generally functioning as the supportive glue on the People team.
What You'll Be Doing
Partner with recruiters and hiring partners to schedule interviews, send offer letters and support the operations of our Talent Acquisition function
Own every aspect of the interview scheduling process and communicate all logistics to candidates and interview teams
Deliver five-star service to recruiting partners, hiring partners, and candidates, owning your personal brand within the company
Provide frontline administrative support to our multicultural team of 100+ around the world - this includes contract creation, visa administration, onboarding and more
Take ownership and use critical thinking to find the root cause of employees' queries from the People inbox and direct them to the right person in the People Operations team
Seek opportunities to add value to our employee experience through process improvement and clear expectation setting
Document and maintain process procedures for the People Operations team and self-service resources for all employees
Support with the onboarding process of new employees
Event coordination for company events and offsites
Provide support for ad-hoc and routine projects across the People & Recruiting Team
Responsible for working with the Global People Operations Manager to ensure our employee records and systems are up-to-date and compliant at all times
What We Look For in You
Ideally 2+ years of experience in a fast-paced People Operations or Recruiting role
Experience in an extremely fast moving and autonomous sector eg web3, tech, fintech
Ability to maintain the highly confidential nature of hiring, compensation, and personnel issues that you will be exposed to
Comfortable with the use of multiple technical platforms and the ability to learn new systems quickly
Proficiency and demonstrated ability to pay high attention to detail
Team player mentality with a demonstrated ability to thrive in a fast-paced, high-performance, ever-changing environment
Excellent interpersonal skills and ability to manage complex relationships and difficult conversations
Ability to manage ambiguity and thrive in an ever-changing and autonomous environment. Scheduling requires a resilient mind and the ability to be flexible
Nice to Have
Interview coordination experience, we use Goodtime
Experience with ATS systems, we use Lever
Experience with HRIS systems, we use HiBob
Working at Matter Labs
At Matter Labs, you have the freedom to work how you want, when you want, and from where you want. We operate in small, focused teams, with no time tracking and minimum bureaucracy. Only results matter. We will provide you with anything you need to learn, grow, and be productive.
Our results-only environment means anyone who believes in our mission can join us, regardless of background, sexual orientation, race, gender, and age. Both our team and community are made up of people from different countries, cultures, ethnical and religious backgrounds. That's why, out of politeness and respect, we refrain from opinions on politics, religion, or sex at the workplace.
We designed our culture of freedom and ownership to persist as we scale and to establish the base for a positive-sum community as we move toward full decentralization.
Apply now if this role sounds of interest and we aim to get back to you as soon as possible.