Senior Product Manager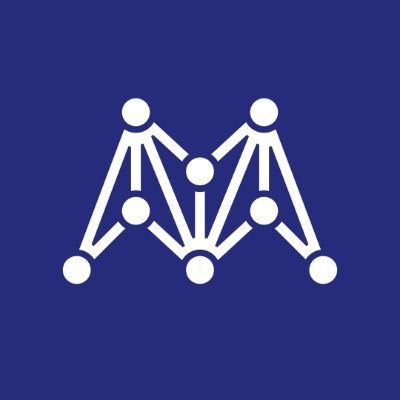 Matter Labs
Product
London, UK
Posted on Saturday, April 29, 2023
Before you read the details of this role, there's something you should know. At Matter Labs, we don't see ourselves as a company, but as a highly aligned global team on a single mission: to accelerate the mass adoption of crypto for personal sovereignty.
Our core technology – zkSync Era – is a layer 2 rollup that uses advanced cryptography called zero-knowledge proofs to scale Ethereum without compromising on security or decentralization. zkSync Era is EVM compatible, which means projects on Ethereum and other EVM-based blockchains can easily deploy on zkSync Era to take advantage of low gas fees and high transaction speeds.
With a total of $458 million in mission-driven funding, zkSync Era is the first EVM-compatible ZK Rollup to go live on testnet (February 2022) and be deployed on mainnet (October 2022). As we enter the endgame for Ethereum scaling, we are committed to full open source and building in public toward our stated mission [so that even if we fail, the community and the ecosystem will benefit from our contribution].
Read more about working at Matter Labs
here
. All positions are 100% remote (with the likelihood of optional travel to team and/or industry events).
Please note we are not accepting applications for candidates in the US. If you are based in the US and open to relocating to a location within the below timezone ranges that may be a possibility. Accepted timezones: UTC-5 (EST) to UTC+7 (ICT). Preferred timezones are locations from UTC to UTC+3.
We are looking for a Senior Product Manager to lead our Developer Experience squad. This role is extremely relevant to our project and will have a major influence in shaping the strategy to elevate zkSync Era as the best option for developers in the Ethereum scaling ecosystem.
You will interface with the core teams working on the platform/infrastructure to ensure protocol design decisions are highly aligned with what our developer ecosystem wants, and will drive all initiatives to ensure developers have a state-of-the-art experience when building with zkSync Era.
From the first interaction of a newbie developer reading the documentation, or regular developers needing more tooling, up to providing debugging capabilities to senior crypto developers, this squad represents the developer voice of zkSync Era. This is a key role with a high probability to increase in scope and responsibility as the company scales and the protocol gains more adoption.
What You'll Be Doing
Setting the vision and strategy to provide the best developer experience in the layer 2 space
Define the team's needs and structure to grow into specialized squads to tackle specific challenges
Taking care of developer tools, documentation, and SDKs
Aligning and influencing the roadmap of core protocol teams
Creating and prioritizing initiatives and setting up a clear roadmap with the outcomes the team wants to achieve
Lead the organization in developing a high understanding of developer needs and pains
Working in an agile environment with your development team, outsourced squads that takes care of specific products
Fostering a data-driven culture, working closely with community and developer relations to identify gaps in the developer experience
Inspiring your team and stakeholders
What We Look For in You
You have a deep understanding of software development and architecture, APIs, SDKs, IDEs, etc
6+ years working in product management as well as multiple years of software engineering experience
You possess a thorough understanding of the EVM and have at least basic working knowledge of the L2 landscape
Previous experience in web3 or blockchain companies/projects
You have experience managing agile teams and product development processes
You're an excellent communicator, in writing and speaking, whether you're talking to a founder, a community member, or an executive
You have a proven track record of focusing on outcomes and bringing value to businesses
An eye for detail, yet focused on getting things done
Excellent written and verbal communication skills in English
Creativity and out-of-the-box mindset to brainstorm solutions for difficult problems
Challenging personality. Just because something is the way it is, or the company says "this is how we do it", doesn't mean it is right
Experience in leading with influence, inspiring others to follow best practices, and deliver real value to customers
You're hands on. You only ship features after you've tested them and made edits to the documentation
Nice to Have
Some experience developing smart contracts for EVM-compatible blockchains
Working at Matter Labs
At Matter Labs, you have the freedom to work how you want, when you want, and from where you want. We operate in small, focused teams, with no time tracking and minimum bureaucracy. Only results matter. We will provide you with anything you need to learn, grow, and be productive.
Our results-only environment means anyone who believes in our mission can join us, regardless of background, sexual orientation, race, gender, and age. Both our team and community are made up of people from different countries, cultures, ethnical and religious backgrounds. That's why, out of politeness and respect, we refrain from opinions on politics, religion, or sex at the workplace.
We designed our culture of freedom and ownership to persist as we scale and to establish the base for a positive-sum community as we move toward full decentralization.
Apply now if this role sounds of interest and we aim to get back to you as soon as possible.