Mandarin Translator (Part-time)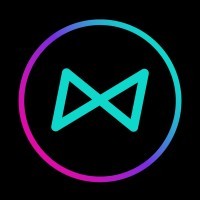 MetaverseGo
Makati, Metro Manila, Philippines
Posted on Friday, November 17, 2023
MetaverseGo is a highly-driven team of high-performing professionals and industry leaders. It is our standard to only hire the best talents to join us in building the future.
We work in a fast-paced environment, and we are always on the lookout for the right people. We are searching for individuals who are hungry and motivated to succeed.
We are looking for a Mandarin Translator who can also write documentation and preferably teach the team some Mandarin.
Role Description
As a Mandarin Translator, you will play a critical role in ensuring effective communication between our organization, as well as creating internal documentation and product notes. This role requires strong translation skills, excellent writing abilities, and the capacity to work effectively in a dynamic, collaborative environment.
Qualifications
Fluent in Mandarin and English, both written and spoken
Experience in translating and proofreading technical documents and user manuals
Experience in creating and organizing technical documentation and support articles
Familiarity with the Chinese market and culture
Ability to work independently and remotely
Excellent written and verbal communication skills
Experience in the gaming industry is a plus