Chief Compliance Officer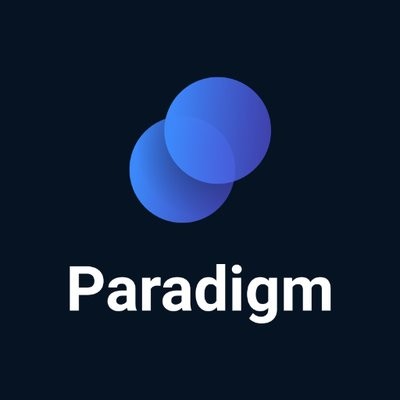 Paradigm
Legal
Singapore
Posted on Friday, March 24, 2023
At Paradigm, we are changing the future of finance! By joining us at this early stage, you'll be building cutting-edge, distributed financial service infrastructure that will reshape financial services across CeFi and DeFi markets.
About Paradigm
Paradigm is a zero-fee, institutional liquidity network for derivatives traders across CeFi and DeFi.

We provide unified access to multi-asset, multi-protocol liquidity on demand without compromising on execution preferences, costs, and immediacy.

We've built the largest network of institutional counterparties in crypto, with over 1000 institutional clients trading over $10 B per month.

We are a diverse, global team led by our

organizational principles

and united by our mission to bring on-demand liquidity for traders, anytime and anywhere, without compromises. We also strive to ship faster than anyone else in the industry!

We are backed by the best traders and investors in the space, including Jump Capital, Genesis Trading, Dragonfly Capital, QCP Capital, Optiver US, IMC, GSR Markets, Akuna Capital, Fidelity Digital Assets CMT Digital, Goldentree Asset Management, Amber Group, OK Group, Bybit Fintech, and CoinShares.
The Role
We are looking for a Chief Compliance Officer to implement, enhance, oversee and build-out our internal and external compliance programs, including our AML/Sanctions, Onboarding, Personal Trading, Anti-Bribery, SOC2 Programs. You will also play a key role in obtaining and maintaining registrations and relationships with regulators around the world.
We are a dynamic growth-stage tech company. This position will be a direct hands-on role that will grow as we grow, and not just a management position. You will have the opportunity to interact daily with our global business and legal teams on a cross-jurisdictional basis.
The position will be primarily based in our Singapore office. The ideal candidate will possess a strong background in compliance (particularly the above areas) and preferably some experience at an exchange or in a financial institution as a Chief Compliance Officer or other senior compliance role. Experience or demonstrated interest in crypto or other emerging technologies used in our business is important.
Responsibilities
All of the normal responsibilities of a Chief Compliance Officer include:
Implement, enhance, oversee and build-out internal and external compliance programs, including our AML/Sanctions, Onboarding, Personal Trading, Anti-Bribery and SOC2 Programs

Understand our business objectives, needs, plans etc. and proactively identify opportunities and improvements to grow our business while meeting regulatory expectations

Evaluate and implement tech-based compliance solutions

Monitor the regulatory environment for emerging compliance developments, industry trends, market developments and best practices

Serve as a resource regarding compliance for overall business activities, product development and customer activities

Develop and deliver appropriate risk-based personnel training programs

Develop and maintain close relationships with external counsel and specialists, regulators and industry peers
Qualifications
6+ years of experience in a compliance role supporting a product-focused technology company at a senior level

Passion for cryptocurrency and blockchain
Comfortable working in a global corporate structure
Strong team player with good interpersonal skills with ability to effectively interact with cross functional teams
Highly organized with excellent attention to detail, highly motivated and able to work with minimal supervision
Ability to multi-task and execute tasks with a sense of urgency and with ultimate goal of delivering tasks on time
Good verbal and written communication skills
Nice to Have
Experience in crypto or at an exchange or financial institution

ACAMS or a similar industry certification
Our Benefits and Perks
Competitive pay and transparent pay bands

Flexible work environment

Unlimited vacation with a minimum required PTO of 10 days annually.

Celebrate your national holidays,

in addition

to floating holidays, to honor what matters to you, not HQ.

Full benefits (benefits

vary by country)

We offer the highest benefits package offered by our Employment of Record partners; insurance carriers and plans vary by country

Generous technology and learning allowances

$5000 first-year budget to spend on your computer, peripherals, office essentials...whatever makes you most efficient and comfortable. You'll receive a $2000 refresh each anniversary.

$1000 budget to spend on learning and development materials, courses or conferences.
Paradigm is an equal opportunity employer.