Senior Manager, Strategic Finance & Operations, NYC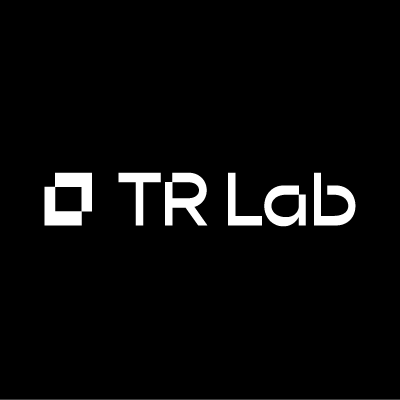 TR Lab
Accounting & Finance, Operations
New York, NY, USA
Posted on Saturday, April 29, 2023
We are looking to grow our talented operations team! TRLab is a rapidly growing start-up aiming to add to our existing team of 15. As a Senior Manager of Strategic Finance & Operations, you will be responsible for helping the executive and broader team reach the business's financial goals and maintain operational hygiene. You will have the opportunity to act as a trusted advisor to Executive Leadership, guiding them in maintaining company financial health and growth. This is a roll up your sleeves, player-coach position, where you will have full exposure, as well as the opportunity to impact all elements of our finance function.
As TRLab's Senior Manager of Strategic Finance & Ops, you will need to be analytically-driven, detail-oriented, and able to thrive in a fast-paced environment. This role will be key to leading operational excellence and strategy development of TRLab's current and future business objectives. This role will report directly to the Chief Operating Officer and will be ingrained in many business units to optimize budgeting and forecasting. You will also establish cross-functional relationships with business leads to help guide them towards producing optimal outcomes, and you will leverage financial literacy to guide business leads to make better decisions. The ideal candidate must have a strong track record of supporting small businesses in achieving their financial goals and maintaining that growth long-term. Join our growing, creative and most-of-all welcoming web3 team to pioneer the future of fine-art collecting with us.
This position is based in New York City and will be required to collaborate at an in-person office 2-3 days a week.
Core Responsibilities:
What You'll Do
Develop and implement key financial KPIs for regular reporting to measure progress against strategic priorities and closely monitor financial health of the business
Manage relationships among the related corporate entities and legal counsels, ensuring best practices for day-to-day operations and growth
Manage relationships across a global operations and finance team
Develop scenario analysis to support capital planning, strategic initiative prioritization and risk assessment
Respond to investor, third-party partner, and bank requests by running bespoke financial analyses and other diligence materials
Prepare management reporting to enable the effective management of capital spending by project managers
Be a Strategic Finance partner to our business development and operations team members
Be accountable for the relationship with our outsourced CFO and finance team on day-to-day accounting, monthly close and financial reporting process
Develop and evolve scalable processes to effectively plan and manage headcount and operating expenditure budgets for the business development and operations teams
Prepare presentations and key monthly and quarterly reporting for the Executive Team, business leaders, and other stakeholders
Perform ad hoc financial modeling, market analyses, or other projects
Participate in the annual budgeting process for both the capital and operating budgets, as well as periodic forecast updates
Maintain the capital asset schedules for tax purposes
Research the Web 3 and blockchain ecosystem as well as overall macro/micro economic trends to uncover growth opportunities
Partner with ecosystem and community peers to learn and share best practices
Qualifications:
Must-Have
5+ years of experience in a finance or accounting capacity, experience working in a high-growth tech company a bonus
Finance or Accounting undergraduate degree required
MBA a plus
Top-tier financial modeling skills and the ability to work well under pressure and tight deadlines
Strong attention to detail and precise analytical skills are also a must, as the individual will be interacting with key management stakeholders
Strong professional experience in the blockchain space as well as passion for and vision of where blockchain/web3 will be in 5 years
Experience in Excel, Quickbooks, ADP and other Accounting/HR software
Strong team player who works well with a team of collaborators and trusted leaders
Nice-to-Have
Knowledge of fine or contemporary art
MBA or Technical degree
About TRLab
Co-founded by Xin Li-Cohen, Christie's non-executive Deputy Chairman, and TRLab CEO Audrey Ou, TRLab fuses NFT technology with fine art expertise to pioneer the future of collecting. TRLab's team has successfully conceived and launched NFT projects with leading digital and traditional artists, including "The Calder Question", an educational NFT experience devoted to the artist Alexander Calder, and "Your Daytime Fireworks," an interactive collecting journey with contemporary artist Cai Guo-Qiang, which has been shortlisted for a 2022 Lumen Prize for Art and Technology. Backed by investors from the tech and art sectors, TRLab's partners and investors include Dragonfly Capital, Pace Verso, and Rockbund Art Museum, one of Asia's premier contemporary art museums. Learn more about TRLab projects at www.trlab.com.