Senior Product Manager, NYC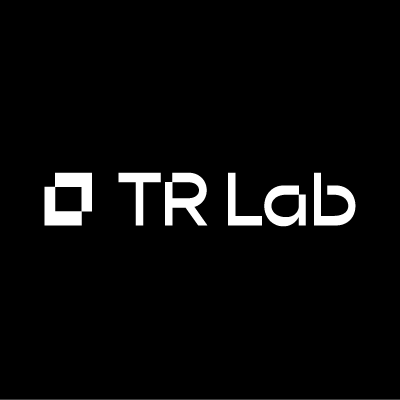 TR Lab
Product
New York, NY, USA
Posted on Friday, May 26, 2023
We are looking to grow our talented product & engineering team! As a Senior Product Manager, you will be responsible for maintaining the TRLab product pipeline and building new and innovative products to complement the TRLab fine-art blockchain experience. This experienced product owner will also have a successful track record of shipping on-time, high-quality products and a deep understanding of the optimal user experience, especially in the digital art and web3 industry.
As TRLab's first product manager, you will need to be collaborative, open-minded, insatiably curious, a natural builder, and able to thrive in a fast-paced environment. You may not know all the answers to problems that arise, but you should have an aptitude for finding the solutions (and always have the energy to do so!). This is a cross-functional role that will collaborate with both internal and external stakeholders of many types: creatives, technologists, innovators, operators. The ideal candidate must have a genuine passion for NFTs, digital art, and a deep knowledge of the ecosystem. Join our growing, creative and most-of-all welcoming web3 team to pioneer the future of fine-art collecting.
This position is based in New York City. While we are remote-first, our teams will meet in person on a weekly basis.
Core Responsibilities:
Own the product strategy, roadmap, and goals for large cross-functional areas of the TRLab product suite
Translate high-level vision and roadmap into prioritized user stories, requirements, edge cases and detailed documentation
Drive strategic product decisions by evaluating community feedback, market trends and all relevant data
Embrace change by thoughtfully updating product plans as new information emerges
Collaborate with UX and visual designers to transform bold concepts into refined, well-scoped features
Partner with Bus Ops, Marketing, and the leadership and engineering teams to understand priorities, scope, timing, and deliver value and iteration along the way
Refine the product positioning, key benefits, and target customer of the full TRLab product suite
Perform meticulous, retrospective, and prospective analysis of product performance
Qualifications:
Must-Have
5+ years of experience as a product manager, product owner, or business analyst
Experience working with technical teams and the Agile Scrum development methodology
Experience working with UX designers to build both low and high fidelity prototypes
Conviction about the crypto space, especially in NFTs and digital art verticals
Nuanced understanding of NFT technology and user behaviors
Proven success building product experiences across mobile and web
Demonstrated ability to thrive with a high level of self-direction, autonomy and responsibility
Analytically-minded, and a hypothesis-driven thinker
Communicates in a relatable way that's clear and concise
A sense of empathy and enthusiasm for great user experience
High comfort level working with technical teams to build beautiful and high-quality products
You are open-minded, flexible and constantly learning from those around you and the tastemakers in our industry
Nice-to-Have
Knowledge of fine or contemporary art
MBA or Technical degree